OMD#17
Wednesday, December 31, 2008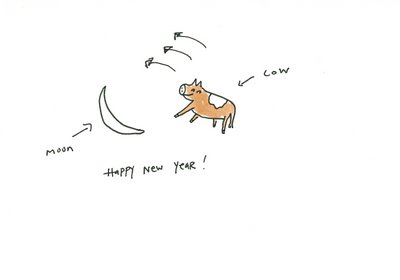 posted by Daniel Wallace at 3:21 PM 0 comments


OMD#15-16
Tuesday, December 30, 2008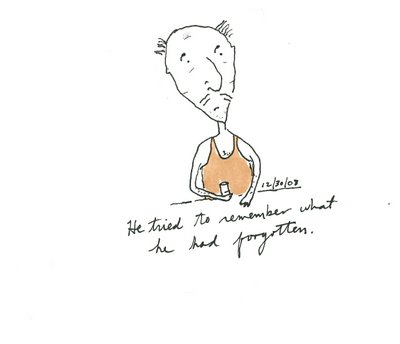 posted by Daniel Wallace at 10:09 AM 0 comments


OMD#14
Sunday, December 28, 2008
posted by Daniel Wallace at 7:00 PM 0 comments


OMD#13
Saturday, December 27, 2008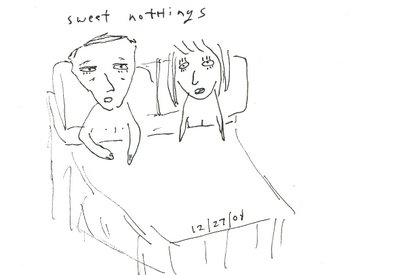 posted by Daniel Wallace at 2:27 PM 0 comments


OMD#12
Friday, December 26, 2008
posted by Daniel Wallace at 7:30 PM 0 comments


OMD#11
Thursday, December 25, 2008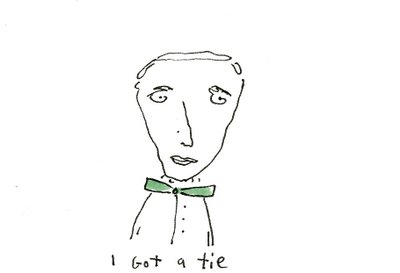 posted by Daniel Wallace at 5:00 PM 0 comments


OMD#10
Wednesday, December 24, 2008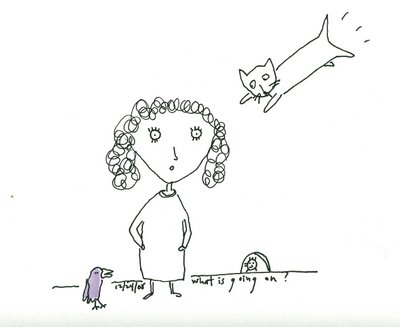 posted by Daniel Wallace at 12:11 PM 0 comments


OMD#9
Tuesday, December 23, 2008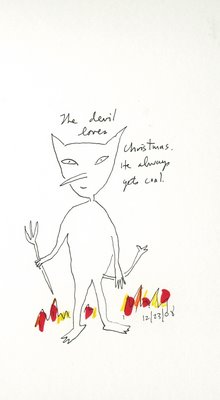 posted by Daniel Wallace at 4:32 PM 0 comments


OMD#8
Monday, December 22, 2008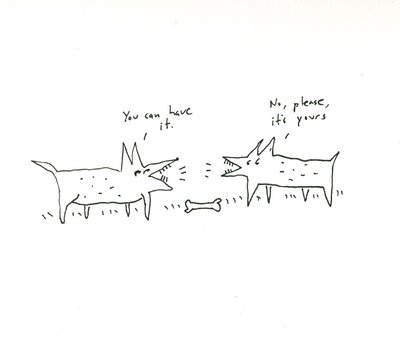 posted by Daniel Wallace at 1:58 PM 0 comments


OMD#7
Sunday, December 21, 2008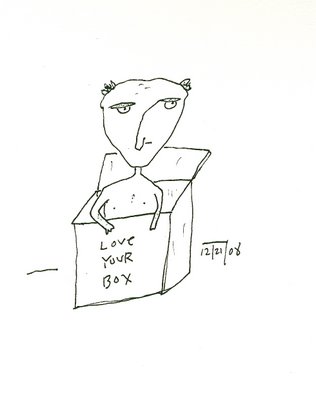 posted by Daniel Wallace at 10:48 AM 0 comments


OMD#6
Saturday, December 20, 2008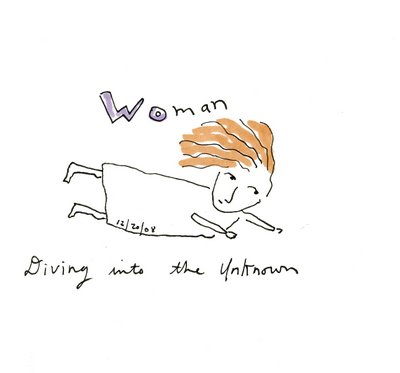 posted by Daniel Wallace at 10:49 AM 0 comments


OMD#5
Friday, December 19, 2008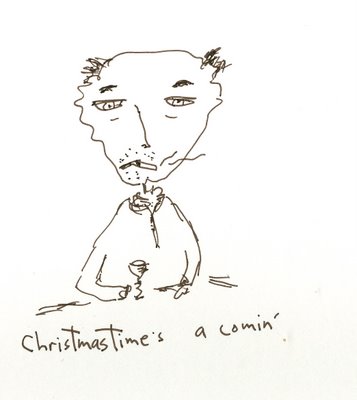 posted by Daniel Wallace at 10:11 AM 0 comments


OMD#4
Thursday, December 18, 2008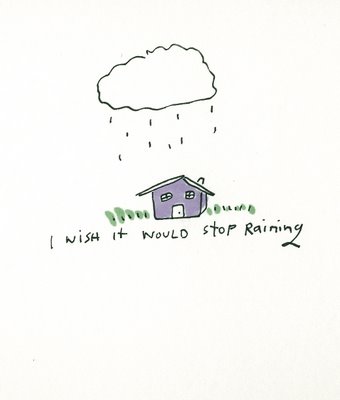 posted by Daniel Wallace at 9:17 AM 0 comments


OMD#3
Wednesday, December 17, 2008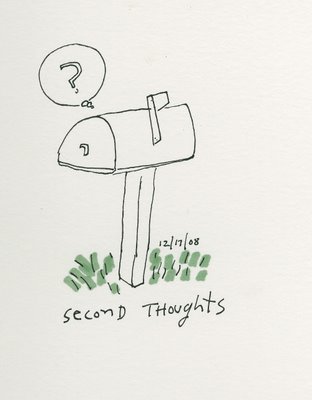 posted by Daniel Wallace at 11:55 AM 0 comments


OMC#2
Tuesday, December 16, 2008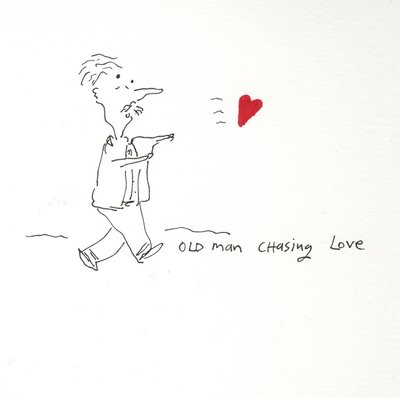 posted by Daniel Wallace at 9:04 AM 0 comments


One Minute Drawing #1
Monday, December 15, 2008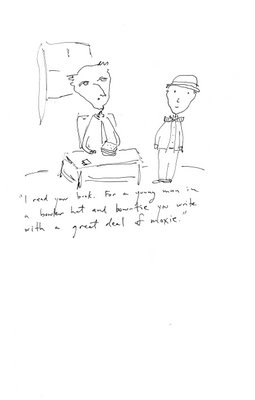 posted by Daniel Wallace at 10:09 AM 0 comments


Greetings
Thursday, December 4, 2008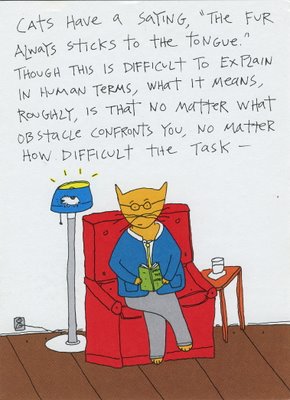 Many years ago I made a living, or at least something resembling a living, writing and drawing greeting cards. I'd never had an ambition to work in the industry, at all; in fact, I never thought I could. I'd always been impressed with people who could come up with so many pithy sentiments for every occasion. Especially Christmas cards: how many new funny things are there left to be said about Christmas? Or birthdays? Or Sweetheart's Day (yes, there is a Sweetheart's Day). But they did. And as I got into it I did too.

I wrote for one compnay: Recycled Paper. They're out of Chicago and are unique, to my knowledge, in that anyone anywhere can send them a big package full of greeting card ideas and if they like them they'll shoulder all the costs of printing and distribution and pay you a small of percentage of what they sell. All you have to do is draw it. It's a good deal. So I sent them some preliminary drawings for cards -- about twenty -- and out of that first batch they picked one, though I can't remember which card that was now. Before the card is distributed nationwide they test it, and if it sells well then all systems are go and you see your cards everywhere.

Over the course of the five years or so I did it I probably drew 1000 ideas for cards, and they picked 100, maybe. I don't know. A lot. One out of ten is pretty good. I enjoyed it, but it was hard on the brain. Christmas card ideas were due in August. Down here in North Carolina it gets hot in August and I had to think of nothing but Christmas. All day everyday all I'd think about is Christmas, and what makes Christmas funny. Santa is fat: that's funny. Santa is an alien. Santa forgot his list. I didn't do that well with Christmas. I did a lot of everyday cards, cards that could be sold anytime of the year. Here's one I always liked; it's blank inside: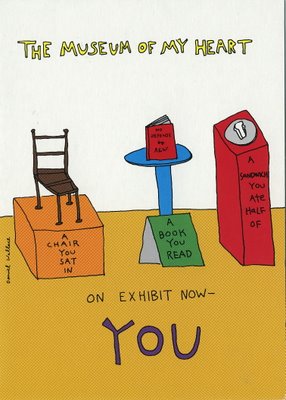 This next one was not a big seller, I remember: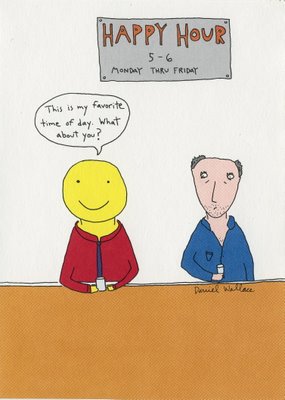 And so on. I'd do it again but I think my brain would collapse.

By the way, the inside of that first card reads You Can Lick It.
posted by Daniel Wallace at 7:36 PM 1 comments
Previous Posts
Archives